How To Make Money in Hospitality Using Mondosol, Airbnb, and Others...
Even If You Don't Have Good Skills or Any Money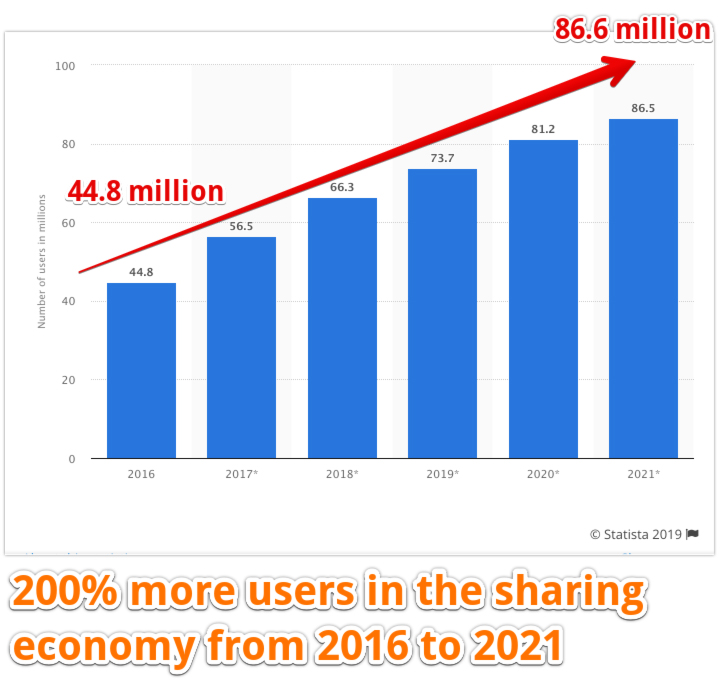 When Brian and Joe launched Airbnb in 2008, the idea of renting your house to strangers seemed crazy.
Why would someone pay to sleep on your floor with an air mattress? People are doing this!
And now "10 years later" Airbnb is a $31 BILLION company reaching 300,000,000 people in 200+ countries.
Mondosol is on a mission to improve the hospitality and vacation rental management.
Low booking fee, flexibility and results.
---
---
What can you do in this booming home sharing economy?
The beauty of the home-sharing economy is that anyone "no matter their age, income, or location in the world" can learn how to turn other people's property into extra income.
You can be a photographer, cleaner, maintenance, guest support, home watch, concierge, teacher, guide or driver to cash in
You don't need to put all the efforts or any money
You can fully manage the units
But if it's so simple, why aren't you doing it?
---
"Everyone has a friend who has made a lot of money by doing this, and has some kind of side-hobby, or gets to travel more, or gets to do whatever."
Leigh Gallagher
Assistant Managing Editor at Fortune magazine
---
The reality is, Marketing and booking properties is Mondosol primary focus, so we rely on local partners to:
assist our owners with a step-by-step formula to make money.
provide owners with top-notch photography
take care of the property with on-the-ground support
Introducing Mondosol Partner Network:
a system to introduce homeowners to on-the-ground service providers.
An online program that shows you a proven no-money down technique to make $1,000 to $10,000 a month!
A win-win scenario for you to get clients and Mondosol on-the-ground service providers.
---
---
What You'll Learn
How to rent property you don't own
How to work in exclusivity with hotels, b&b cottages or other relevant accommodation
How to handle Check in, Check out and Cleaning every time to get a 5 stars review
How to get extra cash
How to scale to multiple properties
How to raise money from investors
How Mondosol better rank listings in Google and Airbnb
How to use Mondosol to manage multiple properties for you
BONUS: How to offer Educational Travel experience, like tours, site visits and learning opportunities.
To get started, click the link and fill out a form so a member of our team will be in touch to discuss a partnership.
---
---
How Can You Profit Early?
Mondosol is a business model that's improving the hospitality market that is $50M soon doubling. We have scaled rapidly in just three years to be the Hospitality leader with international teams in major destinations - Messina, Venice, Milan, Rome in Italy, Malta, Malaga, and Canary islands in Spain, Cancun in Mexico. Many more destinations to come where Mondosol will become a world leader in the hospitality industry.
Mondosol was featured by the Italian newspaper Repubblica and ranked #3 in Airbnb Italy by Federalberghi and #15 in Norway by StartUp Ranking. We're improving over 250 accommodations working together with Mondosol to create the best experience.
Mondosol is offering you this training to show you how to scale a home-sharing business to dozens, possibly hundreds, of properties, so the decision to join today is a no-brainer.
---
---